WHEAT is a fast food platform that offers wholesome food, detox beverages and meal plan deliveries via its digital restaurant or through its pick-up open kitchen kiosks – the latest one is conveniently located on Xinzha Lu in Jingan.
The platform's healthy options include salads, wraps, pasta and various bowls – think açaí and smoothie bowls or black rice with salmon (and starting from next week you can create your own 'power bowl'). For those with a (health-conscious) sweet tooth, it also has a number of baked goods and desserts to choose from, like French chocolate mousse (30RMB) and Keto Muffins (30RMB).
Aside from good eats, WHEAT has a number of flavorful detox juices and protein smoothies from 45RMB, as well as protein coffees and detox teas from around 23RMB and up.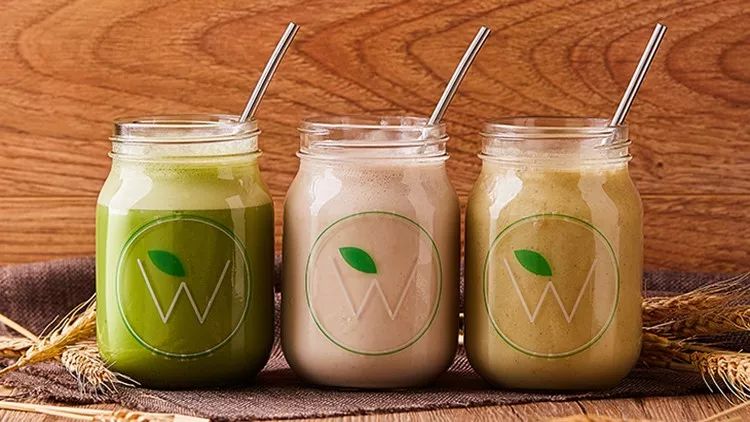 If you don't have the time or energy for meal prepping, WHEAT also offers meal plans, with a variety of options for specific dietary requirements like gluten-free, dairy-free, vegetarian, etc. Plans come with – or without, depending on which meals you want – breakfast, lunch, afternoon snack, dinner and delivery within 5km of north Jingan, all from 165RMB to 265RMB per day. Purchase meals day by day or months at a time, with the option to cancel or reschedule any plan with 24 hours' notice.
If you know what you're looking for in terms of caloric intake, you can select plans varying from 1,300Kcal to 2,500Kcal per day, but if have no idea about any of that stuff, WHEAT offers a free nutritional consultation form you can fill out, which a nutritionist will review and make recommendations accordingly.
If that's all sounding like your cup of detox tea, this month customers will be entered into a lucky draw to win two Detox Challenge days with every order. Scan the QR code below for more details, and stay tuned for more info on WHEAT's meal plan challenges.
📍WHEAT, No 103, 1990 Xinzha Lu, near Wanhangdu Lu.
FOLLOW US | 关注我们 SCAN TO ORDER | 扫描到订购
Office Meetings & Social Events CATERING? 
需要办公会议或社交活动的餐饮服务?
WRITE US! 联系我们!